Earlier this year, a group of people from Morey Community Church of Michigan visited their church partner, Iglesia Nueva Vida Alfa y Omega, in Guatemala for the first time. Congregants from each church tripped over one another's languages and laughed through the initial awkward interactions. In an effort to learn from one another and share an experience, the two groups cooked a meal together. The US team learned how to make pepian, a traditional Guatemalan meal, and the Guatemalan church learned to make an American favorite—pumpkin pie.
Church Partnership is the backbone of the work that we do as an organization. The care that World Orphans provides to orphaned children and vulnerable families would not be possible without the local church, and the local church relies heavily on the relational support of their US church partner. We want to give you a glimpse into Church Partnership—what it is, how it works, and why it matters to both the international church and the US church. We invite you to learn from four members of the World Orphans team who have seen the impact that Church Partnership can have on families, communities, and the world.
What is Church Partnership?
A lot of people have preconceived notions about Church Partnership. We want you to understand what healthy Church Partnership is, what it is not, and what we're learning from it. To do this, we invite you to learn from the following interview with Sr. Director of Global Church Partnership Kevin Squires.
How does Church Partnership work? What does partnership mean to the US church and the international church respectively?
Kevin: The early church of Acts was fortified on the idea of community life, sharing, and spreading the Gospel. In his book, The Rise of Christianity, sociologist Rodney Stark states,
The early church understood that operating alone was foolish, so as we study their methods, we see community after community investing in one another to change the world. Still today, when churches unite together, communities begin to transform into a living, breathing Kingdom of God.
We also believe that by forming intentional, global church partnerships, we can take advantage of the vast opportunities that God has provided for our generation in terms of technology, ease of travel, and reachability. We can visit, serve, train, and learn from churches all across the world like never before, so "to whom much is given, much is required."
We define Church Partnership as a complementary relationship between two churches guided by a common, Gospel-centered vision and sustained by an equal willingness to learn, to serve, to grow, and to extend grace to one another under the Lordship of Jesus Christ.
What are some common misconceptions that people have when you say "Church Partnership?"
Kevin: Most misconceptions are based around how funding is dealt with and how "serving" is defined. When people think of Church Partnership, most read into that as strictly a funding partnership where the US church simply funds an international project. In that limited perspective, relationship has no real value since the value is placed on the dollar. In our program, limited funding is necessary; however—as we have continually learned from our US and international churches—the true value is in the relationship and mutual training between churches.
In regards to serving, we place utmost value on who gets the right to say that service took place in a given exchange. Many US churches enter into partnership with the heart to serve; however, they often don't know anything about the people they are seeking to serve. Therefore, by placing value on building relationships first, we come to see that trust and honor come to the forefront. Then, the US church and international church both become aware and are able to communicate how they can serve and be served. The intent to serve doesn't always end in true service. We have learned that the person being served is the best person to rate whether or not service took place.
What are the long-term benefits of Church Partnership?
Kevin: The long-term benefits are derived from what we value in Church Partnership. For World Orphans, we value relationship over resources, equality over superiority, reciprocity over control, learning over teaching, one body over one part, affirming dignity over serving needs, accountability over intentions, healthy dependency over unhealthy dependency, capacity over charity, and economic empowerment over project sustainability.
How many years have you worked in Church Partnership now? What aspects have surprised you the most about Church Partnership?
Kevin: I have served with World Orphans for eight years in the area of Church Partnership, focusing both domestically and internationally. The most surprising thing I've seen is the formation of unity among churches who share little in common. Unfortunately, that's not something we see that often in the US church. But, with Christ as common ground, I have seen churches unite in love despite looking differently, speaking differently, worshipping differently, and living extremely differently. And in the midst of those differences that we are willing to approach, I've seen joy bursting at the seams and love overflowing into pools of comfort.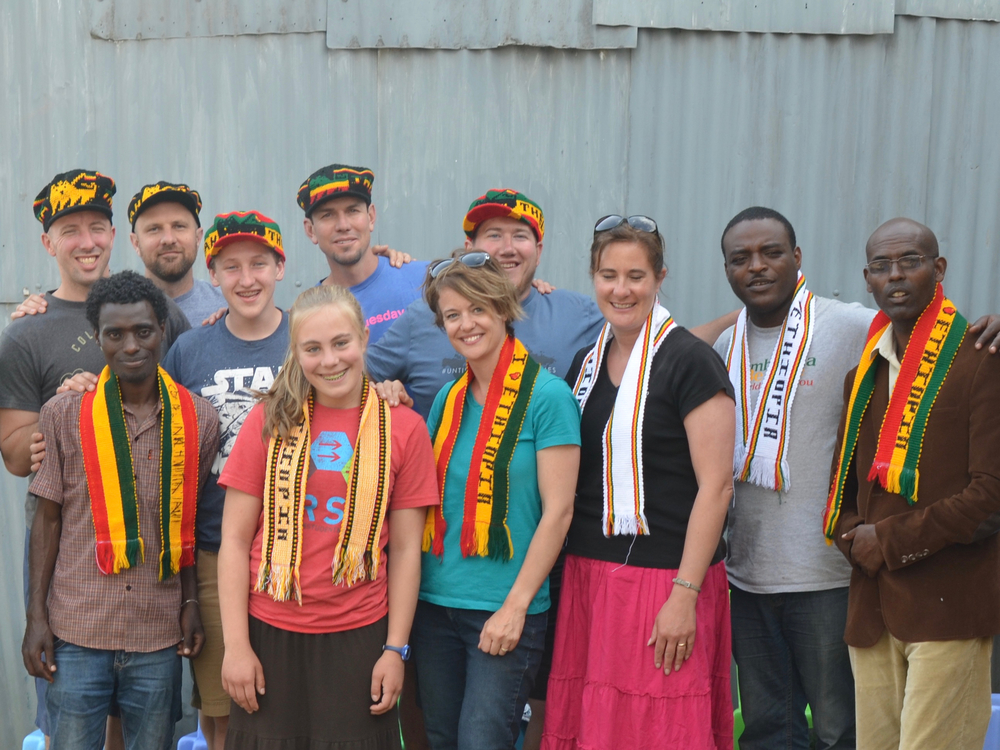 When Concrete Pillars Talk
Language barriers. Cultural beliefs. Societal customs. These are all particularly hard to move beyond in a Church Partnership that links an Ethiopian church to a US church, as the differences are noticeable . . .
Why go through the church?
We believe caring for vulnerable families through the church is valuable, biblical, and beautiful. Please take a minute to learn from President Scott Vair as he shares the heart behind Church Partnership.
Why do you think Church Partnership—partnering a US church and an international church–is so vital? Each church could do orphan care separately and respectively on their own in their own neighborhoods, so what is the benefit in working together?
Scott: I think we are better when we work together, encourage one another, share one another's burdens, and walk with each other through good and bad times. We both (US and international churches) have much to offer each other. When we approach partnership humbly, genuinely seeking to be equal partners, we can each be inspired, motivated, and equipped to meet the needs of the vulnerable in our communities. We are simply better together.
Orphan care could be facilitated in a variety of ways. Why do you believe it's best to go through the church? What are the advantages of that approach?
Scott: There is no one better positioned to meet the needs of its community than the local church. They already have the people and primary infrastructure in place for outreach into their surrounding neighborhoods, and many churches are already doing it. Why set out to provide care for orphans by building our own infrastructure and systems apart from local churches? Why espouse the "Lone Ranger" approach instead of working with local churches that already stand ready to care for the children in their own communities? With estimates of the worldwide orphan population in the millions, who is better suited and positioned than the local church to take care of these precious children? And as the local church cares for these children, the community sees it. They take notice of the passion, good will, and love extended by the local church. They see a church working out their faith in action, caring for those in the margins, and they are attracted to that church. The church has new witnessing opportunities, and the Kingdom of God expands.
How has your perspective on Church Partnership grown or changed over the years that you have been at World Orphans?
Scott: My desire and appreciation for equality in partnership has grown substantially in my time at World Orphans. We believe in valuing relationship over resources. Money complicates any relationship, yet we are to be generous and support one another, especially when it comes to caring for orphans. There is such a thing as healthy dependence. The challenge is to keep that in perspective, seeking God's grace to protect and nourish our partnerships.
If Not Now, When? | Lessons from a Cowboy in Guatemala
Sometimes a new church partnership feels a little like an awkward first date. You're fearful you'll laugh too loudly, get spaghetti sauce on your shirt, or accidentally trip over your own big feet . . .
What is the impact of Church Partnership on the international Church? | A Look at Haiti
Church Partnership should encourage, support, and greatly benefit the local church. Below, Haiti Home Based Care (HBC) Director Francois-Albert Murat shares the impact Church Partnership has made on the Haitian church.
How do you see local pastors being impacted by Church Partnership?
Francois: Pastors who are benefiting from a relationship with a US church assisting them with 20 families in their community are respected in their communities. Most of these pastors have chosen families who do not attend their congregation and families that are really at risk. The local community respects them because they care about sending these 20 kids to school.
As part of the Church Partnership model, US churches visit their Haitian church partners. What are the benefits of these trips for the local Haitian churches?
Francois: When the US church partner comes to visit a Haitian church, they often do medical clinics. Medical clinics give the pastor an opportunity to do ministry in his local community. The US partner also assists with seminars on subjects that are not often taught on, such as raising children, basic hygiene, and health. Oftentimes, US church teams play interactive games with kids and adolescents and do crafts with Bible lessons. The US church works with the Haitian church to provide activities and learning opportunities that children wouldn't otherwise have.
How does having a US partner enable Haitian churches to serve their local communities better?
Francois: Our church partners in Haiti are glad to minister to 20 families in their communities. Without the support of the US church, they would not have the means to pay for schooling for 20 kids, send those kids and their families to the doctor, and give them a food kit every month. Because of the financial assistance, they have been able to earn a voice and respect in their community. Through the medical clinics, the people in the area get to see a doctor once a year and get medicine when they are sick. All of that contributes to making the church community a better place to live, and the church has an opportunity to care for its community with the love of Christ.
In Support of Laughter & S'mores
In the evening, a fire glowed, illuminating the faces of Kenyans and Americans, orphans, vulnerable children, friends, mothers, fathers, daughters, sons, brothers, and sisters. Yet, in the orange light, that strange mixture of people merely looked like a family as they laughed, told stories, and dreamed together.
What is the impact of Church Partnership on the US church?
We believe that Church Partnership should be mutually beneficial and encouraging. Below, Church Partnership Director Becky Knott shares the impact Church Partnership has on US churches.
How do you see US pastors being changed or impacted by Church Partnership?
Becky: I have seen US pastors have their hearts broken for communities around the world, their minds changed about how to care for orphans, and their perspectives shifted regarding how to serve both locally and globally, and their spirits encouraged and healed through the relationships formed with international pastors. Though they come from different cultures and backgrounds, there is much common ground between pastors around the world. Even over a short period of time, deep connections can be made.
Have you seen any benefits in US churches traveling internationally to visit their church partner?
Becky: Yes, absolutely. I have seen the US church be impacted greatly by the hospitality of the international church. Frequently, I hear team members reflect on how the materially poor are so generous, hospitable, and community-oriented. These team members return to the US with a desire to be more intentional in building relationships and showing hospitality within their churches and their communities. The most significant benefit for the US church after visiting their church partner is the deepening of the partnership. The partnership is now no longer just about giving money and feeling good about helping orphans. It is a relationship with faces, names, memories, shared experiences, and bonds that grow deeper with every trip. This impacts the way the US church prays for, communicates about, and invests in their church partnership.
Do you think that Church Partnership has changed the way these US churches view orphan care or the orphan crisis? If so, in what way?
Becky: Yes. I think many US churches still have the mindset that orphan care is synonymous with orphanages. When US churches see the World Orphans model of empowering the local church to reach out to vulnerable families, they recognize the value of it. They see children being raised in families and the church being a light in the community, and it resonates with them because it is biblical and effective. When they see the impact the local church is having in the community, it motivates the US church to be more strategic in reaching out to the vulnerable both locally and globally. Their mindset changes from merely meeting needs to coming alongside their brothers and sisters in Christ and seeking change through long-term relationships.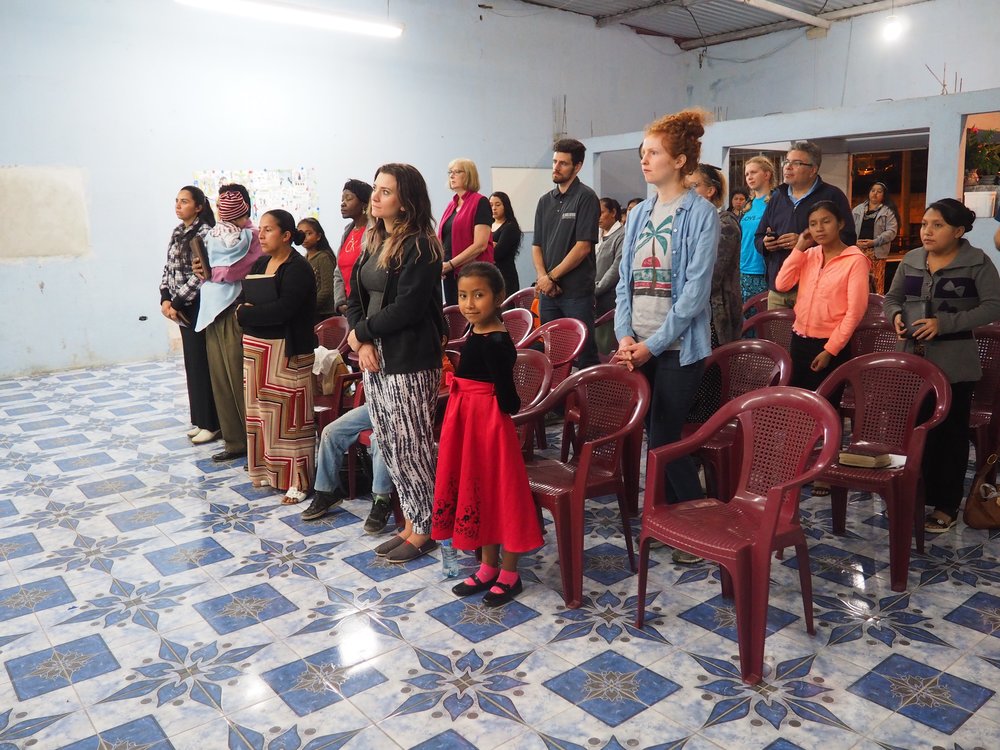 Caught in the Crossfire: Church Partnership Amid Gang Violence
The service began at 7 pm with nearly the entire congregation gathering in plastic chairs lined up in the one-room church building.
Are you Ready?
If you want to learn more about our Church Partnership model, please fill out the form below.