Moses was a child conceived through rape and abandoned by his mother, but he is now in the care of his grandmother. Twins, Sarai and Andrea, were left orphaned when their mother was imprisoned and their father left them, but a neighbor took them in, welcoming them into her home. Rachel's father died in a sudden accident, but she has continued to be raised by her mother, Veronica. Adriana and Daniella care for Camila—a woman left paralyzed by an accident—and her two sons.
The families receiving care through our partner churches have a variety of stories. Some children are being raised by biological mothers or fathers, while others have been welcomed into the homes of grandmothers, aunts, or friends. A commonality you will find among these stories (in addition to a child being orphaned or at risk for abandonment) is poverty or a severe lack of economic resources. Poverty is the leading cause of family disruption; therefore, it is impossible to talk about stabilizing families without also discussing the economic implications of such an effort.
So, what does this imply about orphan care? Well, the term "orphan care" itself is perhaps somewhat confusing . . . at least the way we use it at World Orphans. Orphan care at World Orphans typically looks more like family care, as we believe a child's well-being directly hinges on the stability and physical, mental, emotional, and spiritual health of the entire family. As churches partner with vulnerable families in their community, pastors and congregation members are not merely coming alongside a child, but they are standing alongside families in the midst of turmoil, heartbreak, and transition.
Thus, our belief in and desire to see strong, stable families has shaped and informed our economic empowerment efforts over the years. Guided by knowledgeable and caring pastors around the world, we've been embarking on a journey that—while it may not be easy—has been filled with joy, hope, and profound dignity for our caregivers, mothers, and fathers. We believe that economic empowerment is building the capacity of the men and women in our programs to participate in, contribute to, and benefit from economic opportunities in ways that recognize the value of their contributions, respect their intrinsic dignity as image bearers of Christ, build stronger families, and improve the quality of life for all members of the family.
As we rely on local leadership to guide our efforts in this area, the reality of economic empowerment varies based on location.
Ethiopia
Economic empowerment initiatives were first launched in Ethiopia in June 2015, and began with savings groups—clusters of caregivers that met to discuss daily life, eat a meal together, and begin to save money. From those humble and simplistic beginnings, economic empowerment initiatives in Ethiopia have grown substantially.
Savings Groups: All of our caregivers from all seven of our churches are participating in savings groups that give them the ability to save money monthly despite their inability to access formal financial institutions as individuals.
Micro-loans: Eligible caregivers received a 500 birr (approximately $25) micro-loan to start or expand their businesses, and plans are underway to implement a second phase of micro-loans this year.
Literacy Program & Empowerment Packs: Packs of supplies for literacy, education, basic first aid/hygiene, feminine hygiene, and nutrition are distributed at training seminars provided to the churches and families involved in our program.
When she entered the program, Zeritu was desperate, hungry, and suicidal. She couldn't afford to put shoes on her children's feet. Now, she is teaching others in the program her secrets to entrepreneurial success and willingly giving up her spot in the program to provide space for another family to benefit from the same programs that allowed her to transform her life.
[Read more.]
Ehetinesh is a widowed mother of seven children, and grandmother of three. Through the economic empowerment program, Ehetinesh has been able to craft and sell handmade jewelry—delicate pieces of art that she is eager to display and sell in her community. In addition to the jewelry, Ehetinesh also sells vegetables. This work allows her to provide for her children, despite previous economic struggles.
Guatemala
In 2017, economic empowerment initiatives were launched in Guatemala through partnership with local businesses, organizations, and the guiding wisdom of our local pastors. While our efforts in Guatemala are still in the early stages, it's already been a joy to see the confidence and joy that empowerment can bring to caregivers.
Savings Groups: We are in the process of hiring a Savings Group Coordinator to oversee the implementation of the Restore:Savings Curriculum developed and tested by the Chalmers Center with our savings groups.
Youth Savings & Education: A matched youth savings program will be launched in 2018 in conjunction with the financial literacy education that is already part of the curriculum at the AMG school in Guatemala City.
Skills Training for Women: In collaboration with Women's Partnership Marketplace, we are striving to implement a year-long curriculum to train women as artisans and business owners, equipping them in multiple areas from goal setting to the intricacies of being an entrepreneur.
Supporting Existing AMG Programs to Empower Women and Youth: We are investigating ways to provide support to AMG efforts to facilitate financial education, artisan and business training, and job placement for youth.
Yoselin* lives in a small, single-room rented home with her children. Her hard work and assistance from a local World Orphans church partner, Sendero de la Cruz, has allowed her to send her two oldest sons to boarding school. Through the boarding school, the boys not only receive an education, but they are receiving healthy food and learning practical information about basic hygiene. Yoselin's two young daughters are cared for daily through the church's nursery, allowing Yoselin to start a small business selling chips outside of schools. The family has begun to faithfully attend Sendero de la Cruz, and they have gotten involved in home groups and other ongoing church activities.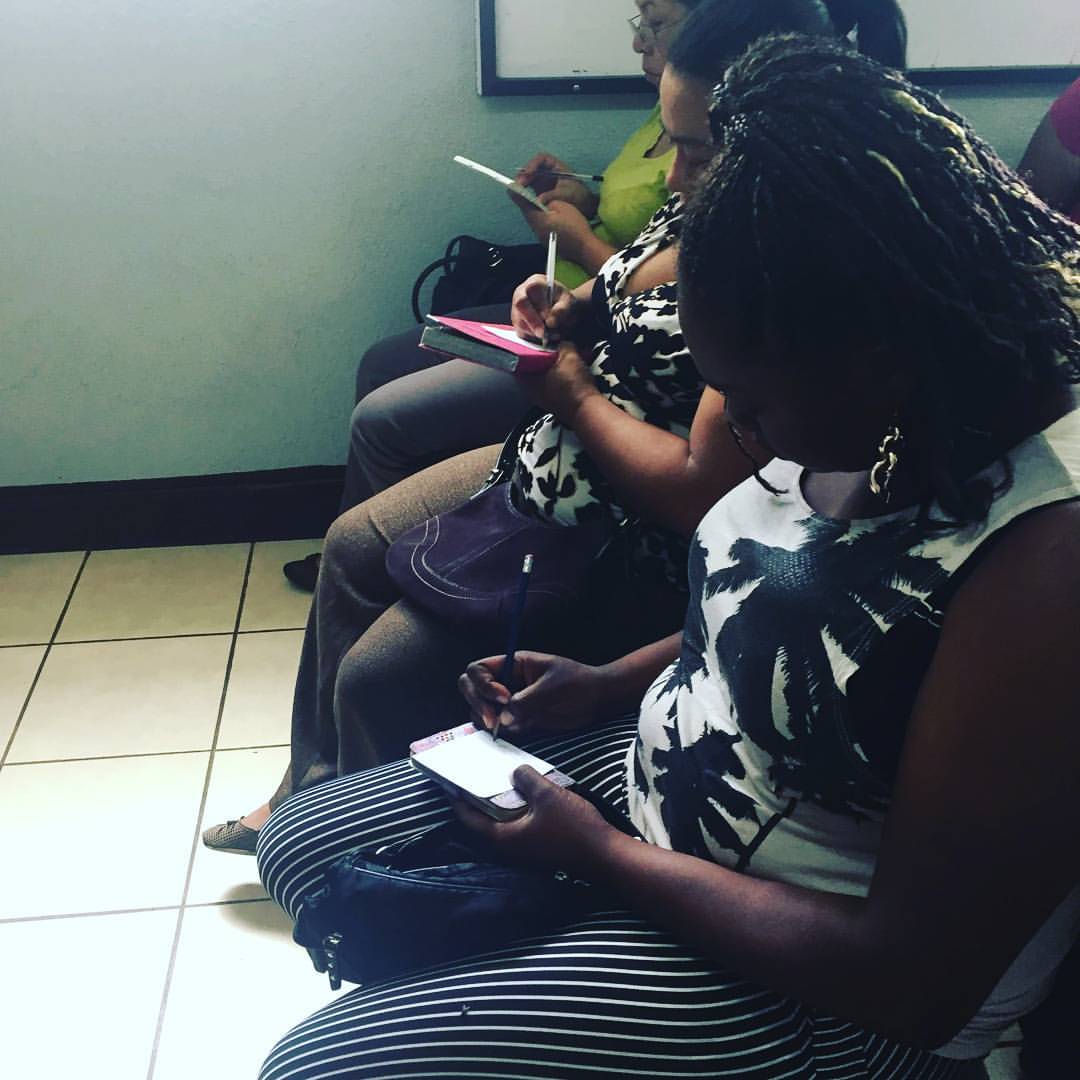 Women's Partnership Market
These women are meeting together to create goals for their future at the Artisans Thrive training program in Guatemala City. Over the next couple months, these women will be investing time and energy to learn personal skills, gain understanding of how to start a business, and learn the process of bringing a product to market.
[Learn more.]
20-year-old Estefanny (third from the left) is employed at Grønn, a socially-conscious start-up using recycled glass to create drinking glasses. The company owner, inspired by Estefanny's work ethic and determination, recently promoted her to director of production. In addition to working at Grønn, Estefanny is a caregiver in the Home Based Care program, a volunteer at Sonrisas (a church-based outreach program for children), and she is attending school to earn a business administration degree.
Economic empowerment is changing the way we care for orphaned and vulnerable children, and it's building confidence in our caregivers, as they now have opportunities to pursue a better life for their families. While these efforts are young and we're only beginning to see the first beautiful fruits from these programs, we've already been captivated and inspired by the stories. Even more beautiful, in an effort to come alongside additional vulnerable families, we recently launched economic empowerment initiatives in Haiti and will update you as the program grows.
*Identity changed for protection