"We wish our son could stay with us, but we just can't keep him under these circumstances."
"This little girl's parents both died, and she has no place to go."
"People are threatening my family, and I can no longer keep this child safe."
In a perfect world—a world we dream about frequently—these words would never have to be uttered. Children would have homes, healthy families, and environments within which to thrive.
We passionately believe in the family, knowing children have an opportunity to flourish when provided with the stability of a family structure. We have stood witness to the breathtaking miracles that transpire when the family unit is empowered. Families and the churches that surround them will forever be at the heart of our work.
Yet we find ourselves juxtaposed between the ideal of what could be and the reality of what is. Family reunification isn't always possible, and sometimes children are abandoned due to death, illness, or instability in the family. This reality doesn't, in any way, make our work with vulnerable families meaningless, as we've seen the power of orphan prevention. It does, however, influence the way we choose to serve alongside local leadership, and more specifically, the local leadership in India.
What Makes Our Work in India Unique?
India is home to approximately 20,000,000 orphaned children. Key contributing factors in India's orphan crisis include AIDS, child labor, prostitution, and malnutrition. In addition to these factors, orphaned children are considered a curse across much of India, creating a permeating fear that welcoming an orphan into your home will also bring a curse into your home. In the face of all this, Pastor Sudhakar and his wife, Lilly, chose to provide a place of belonging, care, and stability for orphaned children.
The program has grown tremendously since those initial days, as Pastor Sudhakar, Lilly, and their daughters, Mary and Sarah, now oversee residential orphan care facilitated by several church branches and pastors. Children are often brought to one of these churches by extended family or others in the community. When the church hears of a child in need, they assess the family situation and initially provide prayer, counsel, and financial support to enable the family to continue caring for their child. If a child can be reunited with his or her extended family, the church continues to monitor that child's living conditions and support the family. If the need is too great or the child is in an unsafe household, the church will take in the child and place them in one of the church homes—homes that are separated by gender.
The Stories
This handful of stories gives you a glimpse into the lives of the children and young adults who have been transformed as a result of the work that Pastor Sudhakar and his family are doing in India. All of the names below have been changed to protect identities.
Mala
Mala's life was turned upside down at a mere six years of age when her parents separated. Her father remarried, and Mala's stepmother didn't want anything to do with her. Additionally, Mala's mother had to move to another city, Dubai, for work. At a time when she needed it most, the local church took Mala in, giving her both a home and a family. She is now 20 years old, majoring in accounting, scheduled to graduate in March, and faithfully serving her local church.
Amar
After Amar's father left their family, his mother remarried. In an effort to make his position clear, Amar's new stepfather loudly proclaimed, "You are not my son," on a daily basis. If he heard Amar call his mother, "Mama," he would beat him. His stepfather sent him away, while his aunt encouraged him to devise a plan to murder his stepfather. When Pastor David, a local pastor in the area, located Amar, he took him to another local church where he knew he'd receive care. When Amar arrived at the church, he would hide in corners, covered with a blanket. The fear was the worst at night, and he would scream out, but the healing in Amar's life has already begun. He doesn't hide in corners or scream out in fear, and he's found his place as a family member within this church.
Pallav
When Pallav first arrived at the church, he was battling for his life, suffering from both typhoid fever and malaria. He faced horrific nightmares, remnants of the life he had lived. His father left when he was young, leaving his mother and grandmother to care for him and his siblings. Money was tight, however, and he was only allotted one meal and water each day. He can still recall forcing himself to sleep to ward off the hunger pains. Pallav's mother began abusing alcohol, and eventually she died from alcohol poisoning. Though his grandmother wanted to continue caring for him, she had too many mouths to feed and was exhausted from years of caring for her alcoholic daughter and husband. Pallav was taken to the church—mentally, emotionally, and physically ill—and his life was transformed. Pallav is now 16 years old, in excellent health, and thriving. He dreams of one day becoming a pilot.
Beyond Orphan Care
Like us, these pastors believe it's not enough to merely help a child survive. They want to see these children thrive and grow into the men and women they were created to be—men and women that then can become mothers and fathers that are fully equipped to care for their own families. In addition to providing these children with homes, shelter, food, and an education, the church is investing in individual lives, believing wholeheartedly in the incredible men and women they can become.
Knowing the struggle women often face to find good employment, the church has been teaching the young women sewing and business management skills by providing them with employment through their local small business. Through this business, women are learning sewing, accounting, doll making, and other useful skills, while the employment provides them with income—income that some of the young women use to pay for additional schooling.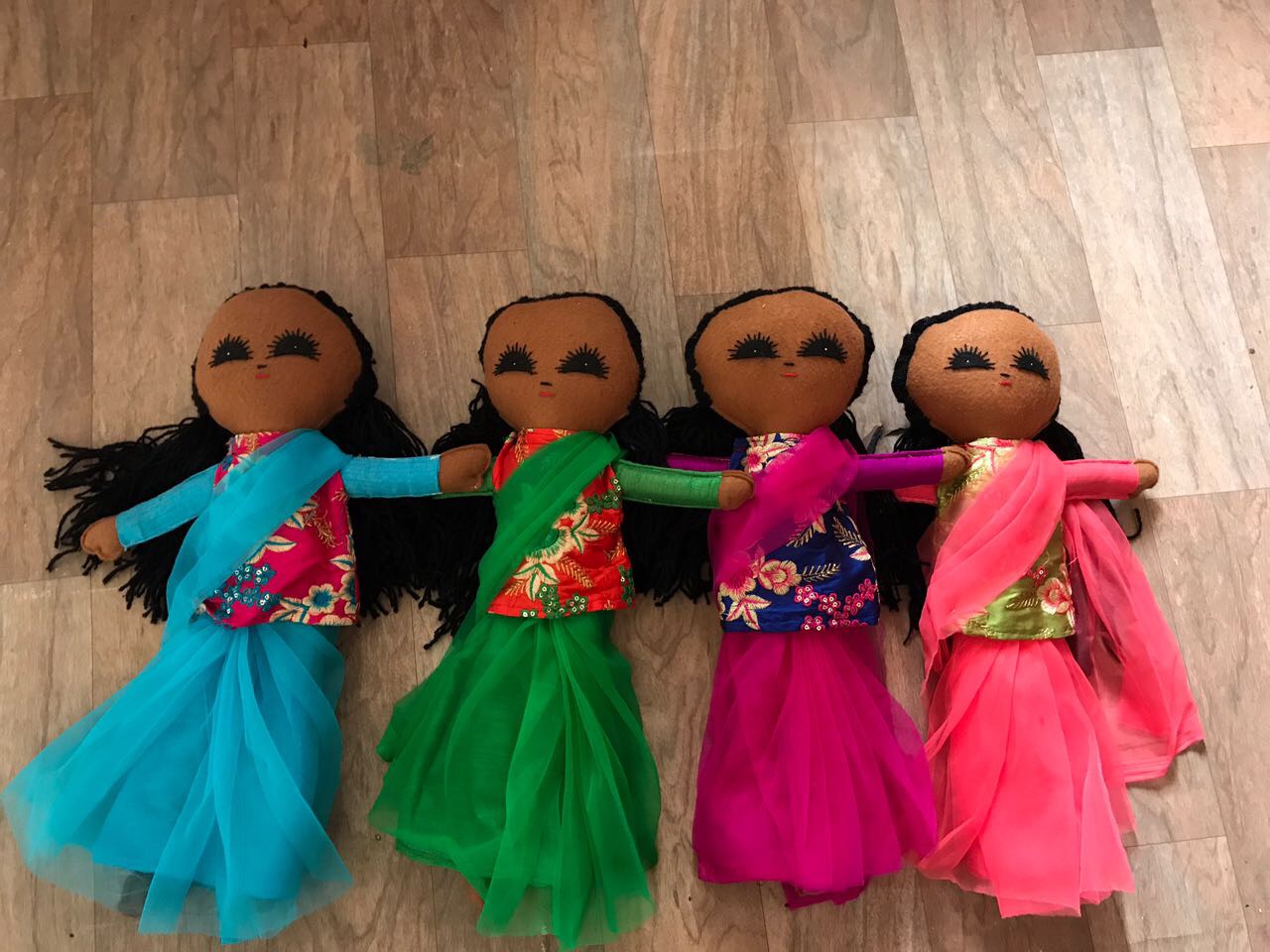 You can support the women's sewing business by purchasing a doll!
Purchasing information: becky@worldorphans.org
A farm just outside the city has served multiple purposes for the church. Children have learned best practices for farming, while the food produced through the farm feeds many mouths, and the additional produce is sold to fund the ongoing needs that the children in the program have.
As an extension of orphan care, the church is investing in local young mothers in the community through a women's literacy program. Many of the women bear the scars of surviving domestic abuse and poverty, and yet their resiliency has led them to participate in this program—a program that creates future employment and learning opportunities. This investment in young mothers is an investment in vulnerable families—families that will hopefully never face the decision of whether or not to take a child to an orphanage because money is running out or job opportunities are not available.
What You Can Do
The work our partnership churches and pastors are doing in India is breathtaking, and it's changing the lives of orphaned children, vulnerable families, and ultimately, the communities that those families represent. We are looking for US churches that can come alongside these Indian churches in partnership—partnership of friendship, encouragement, and financial support.
If you'd like additional information or believe your church may be interested in partnering with an Indian pastor in their work to care for orphaned and vulnerable children, please contact Becky Knott: becky@worldorphans.org.